Langford St – Oceanside Fixer – For Sale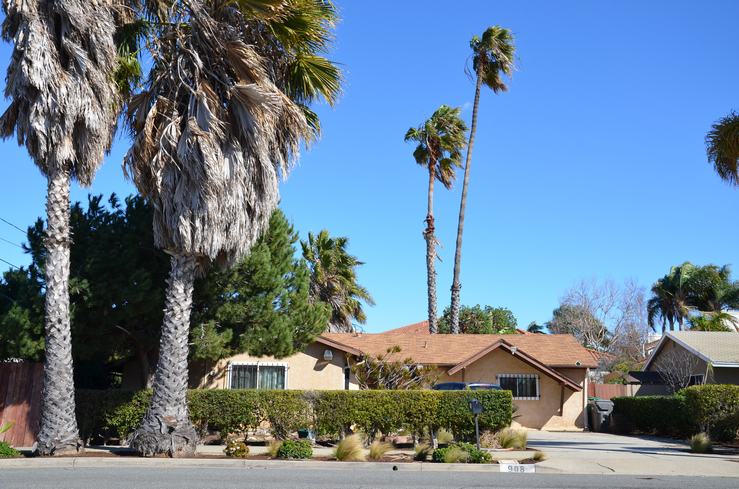 Langford St – Oceanside Fixer: 908 Langford St, Oceanside, CA 92056 – $339k
ATTENTION INVESTORS: This Oceanside fixer is a single family home showing as a 3 bed, 2 bath, 1585 sf property on public records. An additional permitted 4th bedroom and den reside in the converted garage, verified with City of Oceanside Planning Dept. This area of Oceanside continues to improve each year as coastal area home prices continue to rise. Neighbor homes on both sides are in great condition. Less than 2 miles to downtown Oceanside and coastal amenities, including the Oceanside Pier, weekly Farmer's and Sunset market, Oceanside train station, and numerous local breweries that pop up regularly. No need to drive, just take a bicycle from this home. This is a great place for a large family that wants to put in some sweat equity or an investor looking to remodel and flip in an area on the rise. This home will go quick.  
Downtown Oceanside offers numerous amenities very close to this Langford St home. The City of Oceanside continues to move forward with Special Projects to improve the city with renewed focus on the downtown and coastal areas. Visit the City of Oceanside Special News & Projects page here.  The photo below shows the recently redeveloped Mission Blvd. area. Sidewalk expansion and reduced one-way traffic have made this area a hot spot for locals. Mission Blvd is easily reachable by foot or bicycle from this Langford St Oceanside home. Oceanside is experiencing a burst of local brewery expansion as well. North County San Diego has been world renown for micro breweries, but lately they are popping up everywhere and within close proximity to this Oceanside home for sale. Check out the San Diego beer map here. Coast Hwy is continuing to see numerous pubs and breweries opening among industrial and commercial properties, making this a trendy new place to hang out for locals. The list of things to do in this part of Oceanside is endless. Every Thursday night, rain or shine, enjoy food from all over the world at the outdoor Sunset Market downtown.  Thursday mornings you can grab some fresh produce at the downtown farmers market as well. Of course, you can simply take a walk on the pier and find Ruby's diner with an incredible 360 degree ocean view. If you surf, then you already know what Oceanside offers. Just look over the pier railing and you'll find proof.
Photo: Recently renovated Mission Blvd.
Contact: Al Lansdale – (760) 208-3434 for more info. Search more San Diego County homes for sale here.